Cwm Deri Meddeglyn Spiced Mead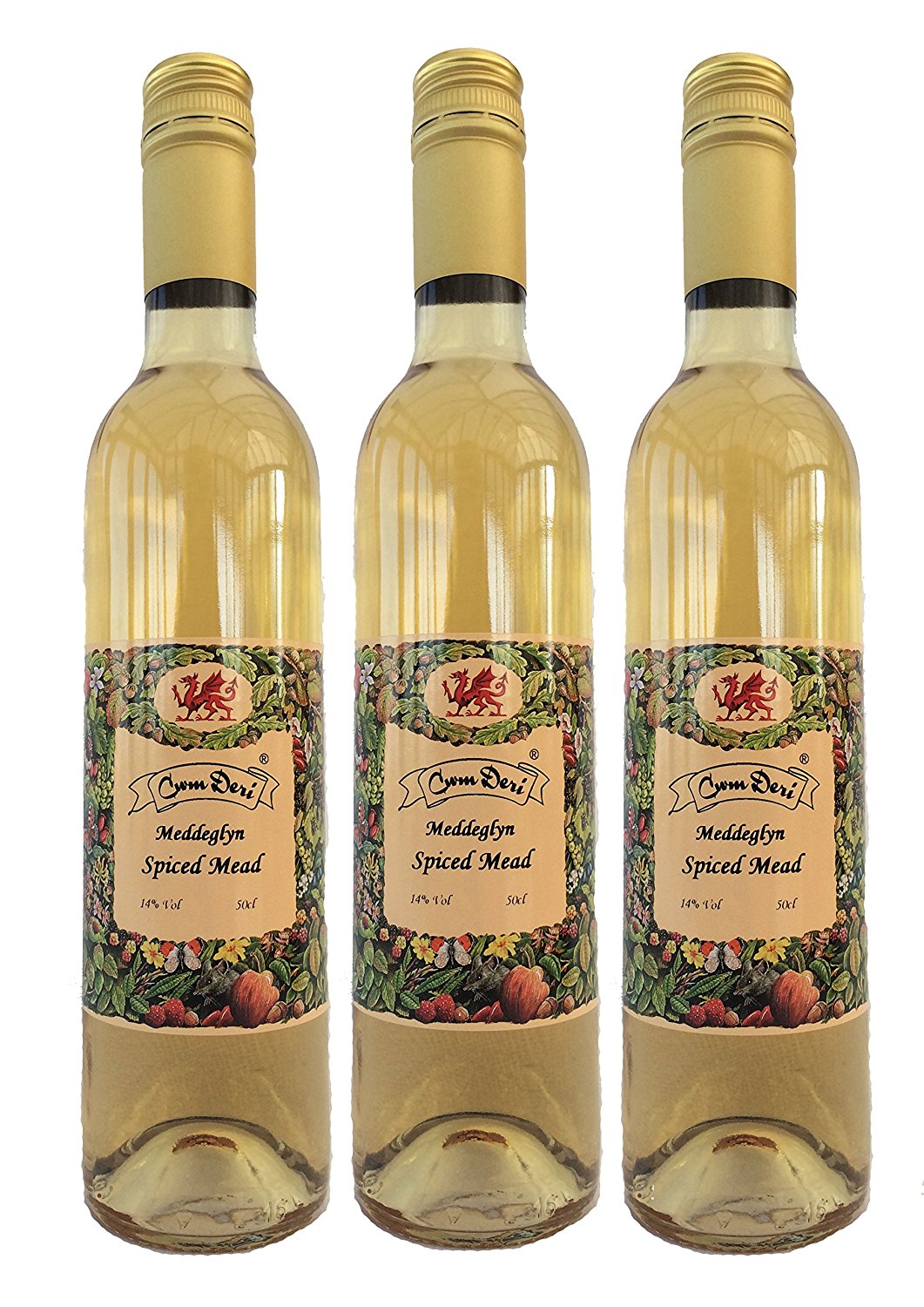 This is a lightly spiced mead from the Cwm Deri vineyard in Pembrokeshire, Wales. As a spiced mead, this is technically a metheglin and the giveaway is in the name since "metheglin" is simply the English word for the Welsh "meddeglyn".
Appearance
This mead has an appealing pale yellow, but not too straw-like colour.
Nose
There is a strong aroma of honey itself, not far off the aroma of raw honey.
Taste
The initial taste is that of pure, liquid honey. The medium body only adds to the sensation that you are drinking a liquid form of honey. There are subtle spice undertones that are hard to pinpoint and there is a slight dryness to the finish that adds some complexity.
Food pairings
The flavours in this metheglin immediately bring to mind the taste of Welsh cakes, so I would strongly suggest pairing these two together.
Where to buy